Having gotten the gift of voice lessons from Anne-Claire for Xmas from Anna and my kids last year, I can attest to A.C. Niver's awesomeness as a voice teacher. And to the fact that she's helped me at least as much with composition and theory and songwriting in layers as she has with singing. 10 out of 10 and would sign up again — in fact, I have.
– Tuck S
As a professional musician and guitar teacher, I approached Anne-Claire with specific goals in mind. Not only has she helped me reach them, but has vastly expanded my confidence and understanding. Her holistic approach to vocalization and eclectic repertoire have revealed new sonic horizons that are a joy to explore. If you're looking for personalized vocal coaching, I cannot recommend Anne-Claire more highly.
– Robinson L
My son has been an instrumental musician for years but never felt comfortable singing. We met Anne-Claire through the Carrboro music community and are so thankful. She has helped him find his voice, literally, and I've seen his confidence grow with every lesson. She is patient, encouraging, and kind not to mention extremely talented. I can't recommend her enough.
– Ted Y
I wanted to take voice lessons with AC for a year before I emailed her because I was frankly afraid. As a 30-year old working professional, I was out of practice on warm-ups and new repertoire and embarrassed of myself. I had lost track of my lifelong passion and wanted to reconnect. After five months of half-hour lessons on Wednesdays, I genuinely feel more confident in singing and in myself. Living in Ohio, being an online student also gave me so much flexibility with meetings that popped up at work. Wednesdays are my favorite days now because I end every one of them doing something I love for myself with a thoughtful and kind and encouraging teacher.
– Lindsey P
Voice lessons with Anne-Claire have been so educational and rewarding! I've been a student of hers for several months, and began lessons wanting a better understanding of the physiology of my voice and in hope of getting to know it's strengths more intuitively. Her teaching style has delivered on those goals and then some! She is an incredible, versatile, and FUN instructor that combines creativity and physiology so perfectly! I believe that anyone would find more confidence in their skills by working with Anne-Claire, and she ensures that you'll and have a great time doing it.
-Cameron L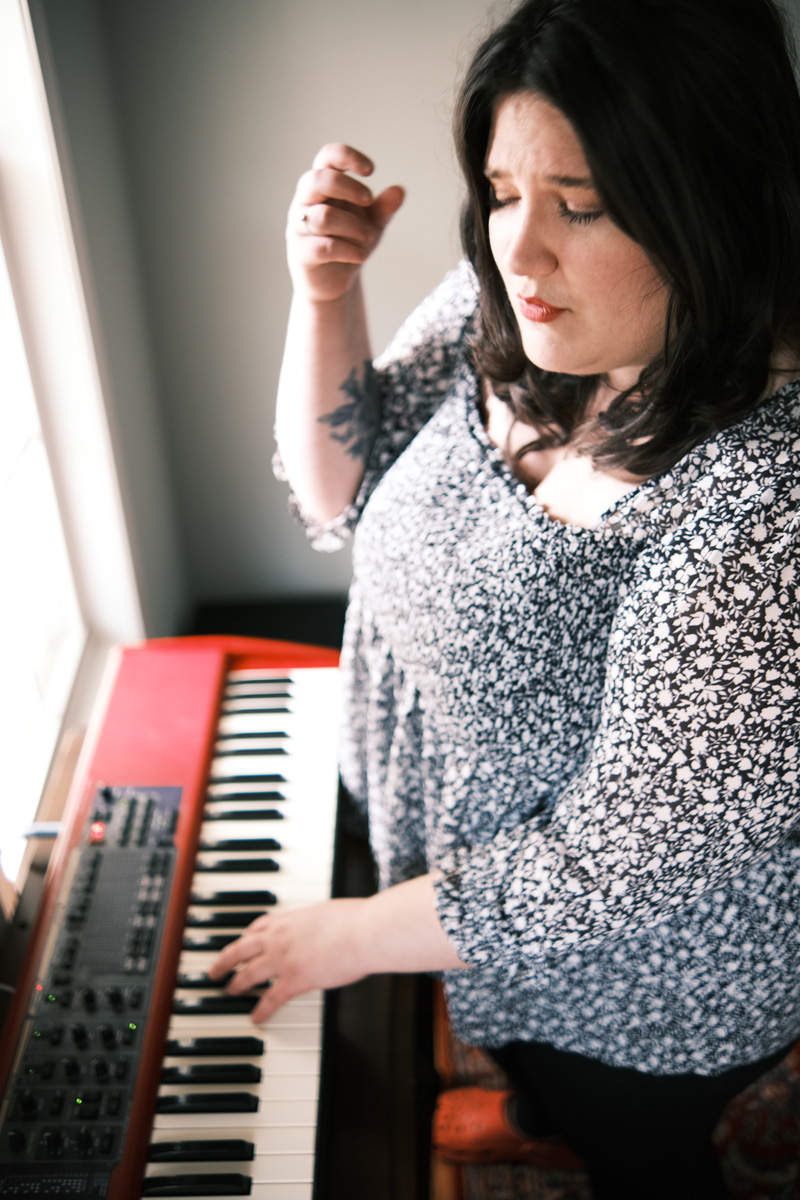 Holistic artistic mentorship
Many of my students start working on their own songs, and I find it especially rewarding to draw on my own work as a songwriter and performer helping those students realize their artistic vision. Whether in songwriting instruction or performance preparation, I'm happy to draw on all of my experience for instruction that is equally open, honest, and pragmatic.
---
No Wrong Bodies, No Wrong Voices
Coming into my own as a singer and performer has helped me feel more comfortable and accepting of my own body, and my goal is to make sure students of all body types, genders, and abilities can experience the creative freedom that comes from working in harmony with their bodies. And by starting with the close attention to the physical foundations of singing, I give my students the tools they need to sing with feeling and control while staying comfortable enough to have fun.