I've been taking voice lessons off and on since I was in middle school and began singing professionally in 2014. In the last few years, I've been taking on more difficult material and found myself stuck in old vocal habits that were no longer serving me. I started working with Anne-Claire in preparation for my first tour, and within six months the difference was astounding. Never have I worked with a vocal coach with this level of attentiveness and keen ability to troubleshoot. I am a more confident, consistent, and versatile vocalist than I could have dreamed of being just a year ago, all thanks to Anne-Claire!
– Tori Elliot
Earlier this year, I walked out of a studio session feeling pretty flat. One of the singers there was a total ringer and in one of the group harmony sessions, my insecurities totally took over. It was a good thing, though, because it lit a fire in me to get some help. Like, real help. So I finally reached out to Anne-Claire for voice lessons, and in just a few short months, I put all her coaching in to play for a recent studio session and it was a completely different experience. She helped me turn my insecurities into authentic joy. And while I went in to get some help on not singing flat, I've been getting the coaching I need to develop the sound of my own voice, not what I think it should be. Plus, I get very specific, practical tools and tips I can use in my own songwriting and recording sessions that have produced some really self-satisfying results. The joy of songwriting and singing has returned under the playful, experienced guidance of Anne-Claire.
– Molly McGinn
As a longtime musician and perpetual band-guy with decades of performing experience at all levels, I can confidently say there are always new heights to be reached in everyone's personal journey playing music. Anne-Claire provided an auspicious next step for me, both in furthering my understanding of my own voice and through providing me with informative and utilitarian exercises. She makes awesome music and I was already a fan, but what a joy it was (and will continue to be) to connect with her as a teacher!
– Mic Robinson
As a professional musician and guitar teacher, I approached Anne-Claire with specific goals in mind. Not only has she helped me reach them, but has vastly expanded my confidence and understanding. Her holistic approach to vocalization and eclectic repertoire have revealed new sonic horizons that are a joy to explore. If you're looking for personalized vocal coaching, I cannot recommend Anne-Claire more highly.
– Robinson Lee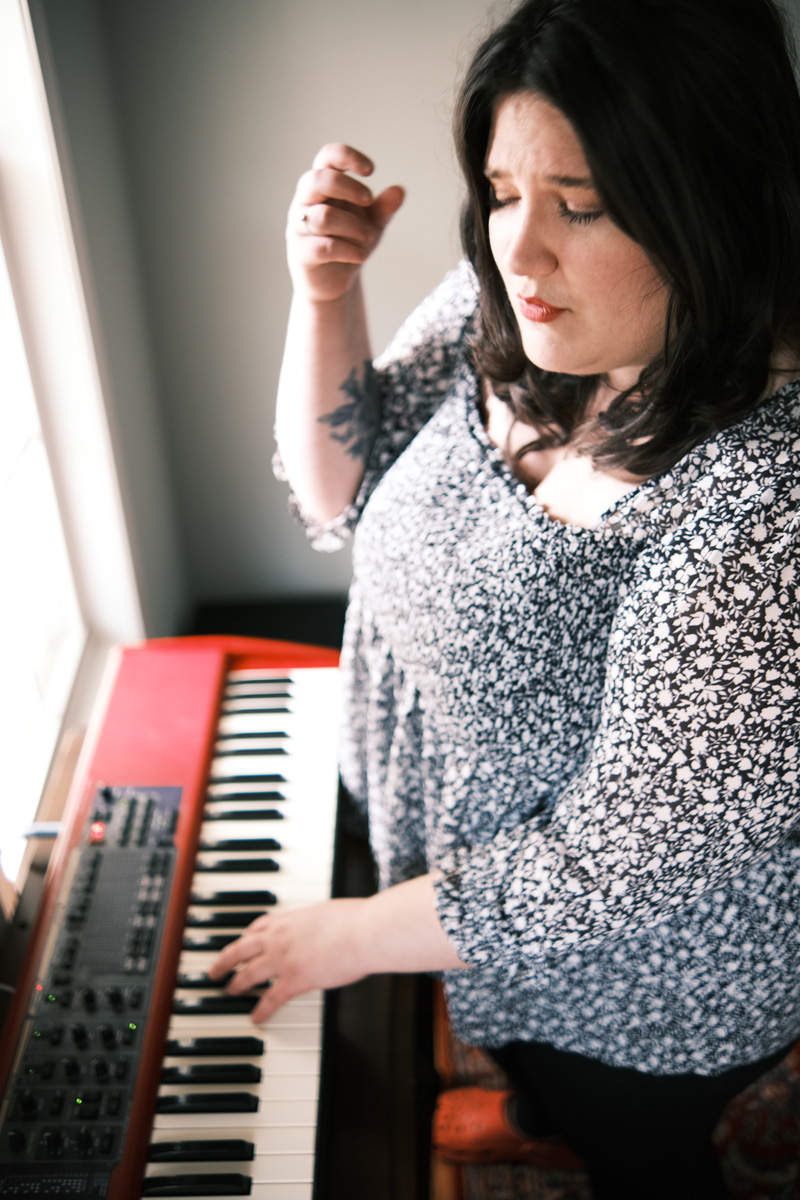 No Wrong Bodies, No Wrong Voices
Coming into my own as a singer and performer has helped me feel more comfortable and accepting of my own body, and my goal is to make sure students of all body types, genders, and abilities can experience the creative freedom that comes from working in harmony with their bodies. And by starting with the close attention to the physical foundations of singing, I give my students the tools they need to sing with feeling and control while staying comfortable enough to have fun.